---
Hello, my name is Pam Petranek, I am a citizen advocate for the marine trades and I am running for Port Commissioner. I am here today to request that the Port Commissioners withdraw the resolution they passed in April that would allow the Port to levy additional property taxes to fund projects within an Industrial Development District (IDD).
One of my priority issues as your Commissioner will be to
rebuild public trust with informed public debate.
The Strategic Plan Direction #4 states: sustain a high level of community involvement that informs Port decision-making and builds public support. There should be ample opportunities for the community to be involved in decision making.
We won't accept a proposal for additional tax levy authority through an Industrial Development District (IDD) without a community-based and transparent plan for how tax dollars will be used.
Public comments continue to be made regarding the need for transparency, trust and community involvement
The current reality is; there are too many confusing and outdated plans & no public process; there is a ballot petition.
What will the public vote on?
Let's create a plan and a funding strategy
We can update the Strategic Plan and the Comprehensive Scheme of Harbor Improvements
WE must make this a community-based plan, with many opportunities for involvement and discussion; a clear, long range, financially viable plan about how to fix deteriorating infrastructure. A plan that deserves public discussion and consideration. There are citizens who are deeply concerned about the financial future of the port, who have and will invest their time & talent to create solutions. This is our port & it's success is our community. We can investigate a whole range of other funding sources - including an IDD or a tax levy lift
We can ensure clear financial accountability that is simple to understand for informed decision making.
We can create collaborative planning with other JC organizations, schools, city, & county.
We have an amazing community of creative and talented citizens; willing to invest time and energy and be on citizen advisory or ad hoc groups.
Public trust is a treasure which takes time to earn.
Withdraw the resolution.
Whether the petition gets enough signatures or not to be put on the ballot does not need to be the deciding factor.
The deciding factor is to do this right; through a public process with informed public debate. Let's go to the public first! Let's win public support first! We all know a successful port and community win together!
ASK OUR PORT ATTORNEY FOR DIRECTION ON HOW TO withdraw this resolution:
RESOLUTION NO.698-19 A RESOLUTION OF THE PORT COMMISSION OF THE PORT OF PORT TOWNSEND AUTHORIZING A MULTIYEAR LEVY PERIOD
---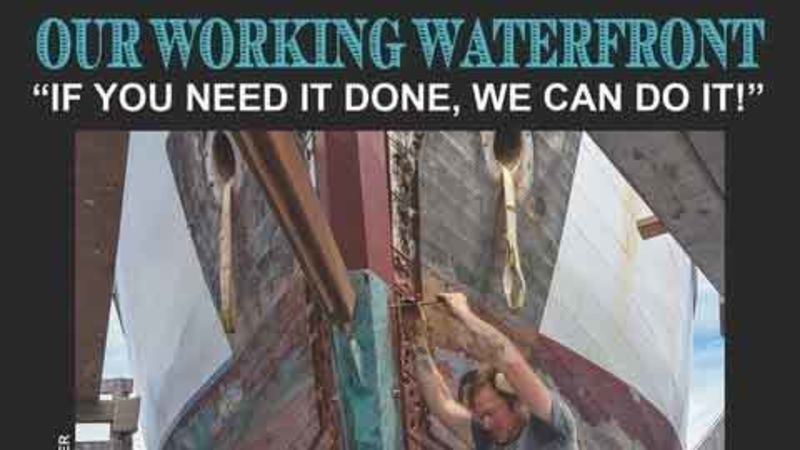 We have a unique working waterfront character and heritage—
---
Speakers gave inspiring and thoughtful perspectives on Port issues and how Pam can be an agent for change.
---