Endorsements
Pete & Cathy Langley: JC Business Leaders of the Year, PT Foundry business owners, PT Marine Trades Association President, JC Economic Development Board Member
Pat Shannon & Chris Bakken: Sea Marine - Point Hudson, & Westside Marine, business owner & manager
Port Townsend Shipwrights Co-op: Thank you for your service to the community and to the marine trades of Jefferson County!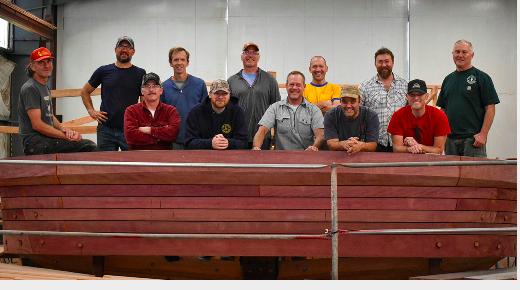 I've been active in the Marine Trades since 1978. Pam has done a terrific job as Port Commissioner. She is done more to advance the well being of the Port and the Marine Trades than any of her predecessors. I whole hearted support her bid for another term in office. I urge you to voter for her. — Ernie Baird
---
"Pam is one of those rare humble and dedicated leaders with depth and integrity. She connects with and listens to residents all over Jefferson county. She does the work to fully understand each topic presented to the commission for a decision. She has consistently shown that she is paying attention and working for the people of Jefferson County, with strong support and an insider perspective for our valuable marine trades and agriculture as well as all of us working and living here. It is often a thankless job but we want to thank you, Pam, and look forward to your continued leadership." — Ashlyn & Russell Brown


PT Watercraft business owners
---
Pam has been a conscientious and effective Port commissioner. I whole-heartedly endorse Pam for a second term. — Jeff Kelety


Moorage Tenant
Sarah Fisken
Jefferson County Marine Resource Committee member
Mark Knudsen
Jefferson County Economic Development Board member
Brooks Townes
A staff writer & editor for the National Fisherman long ago in Camden, Maine, Townes has also been a daily newspaperman, a boatyard worker, boat deliverer and a commercial fisherman.